There are many ways to get involved and the Friends of Alta Plaza Park welcomes your support. The group has reorganized and has established a board comprised of a wide variety of talents from the community. We welcome you to join us!
COMMUNITY EVENTS
We are in the process of developing our calendar of events and would like your input. Ideas include a potluck/picnic, movie night and dog social but other suggestions are welcome!
Clean-up Days
Clean-up Days at Alta Plaza Park offer breakfast, an opportunity to meet your neighbors, and a chance to make the park a better place. Friend of Alta Plaza Park Anita Denz organizes and manages park clean-up days at Alta Plaza. Clean Up Days for 2019 will be March 9, June 8, September 14 and December 14.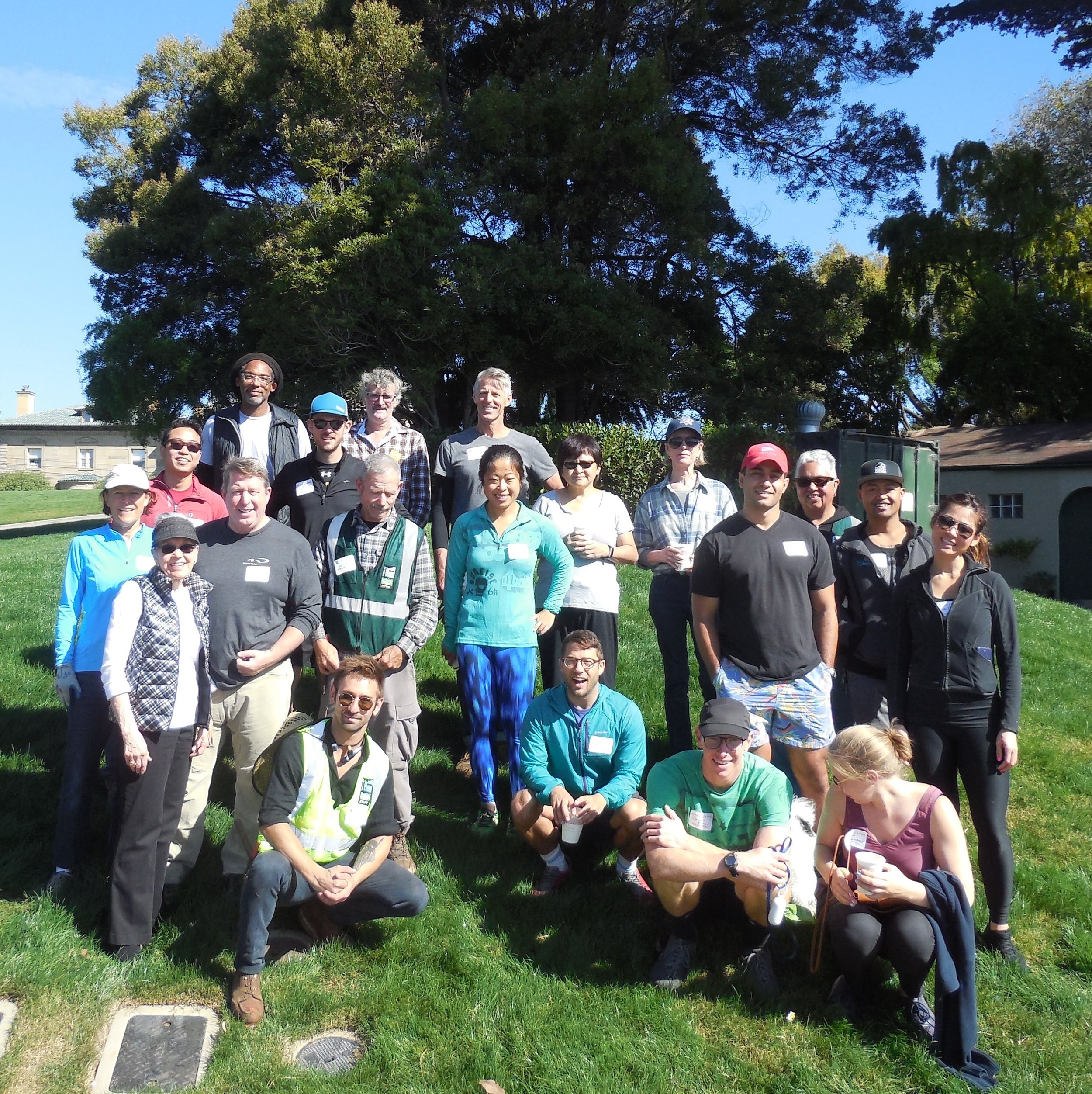 Friends of Alta Plaza Park and a number of volunteers gathered for a quarterly clean-up day.
Saturday, September 8th, 2018
JOIN A FRIENDS OF ALTA PLAZA PARK COMMITTEE!
Friends of Alta Plaza Park is a non-profit community based volunteer organization dedicated to the enjoyment, beautification and safety of our park. We also represent the interests of the community with the City of San Francisco, the San Francisco Recreation and Park Department, and San Francisco Parks Alliance.
We are always looking for people to help bring our mission to life. If you are interested in joining a committee, please email us!
OTHER OPPORTUNITIES TO GET INVOLVED
Do you have ideas for fund raising? Very soon we will embark on our next phase of renovation and will be exploring possibilities for raising money.
Please watch this space to find out more as we develop other volunteer opportunities.